Putin-Prigozhin: accents have been placed
Primary tabs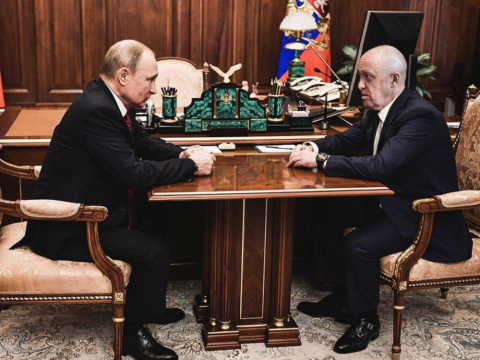 Putin's meeting with Prigozhin, by its very fact, sets many accents in the history of the military mutiny.
1. It was right to support Putin in a critical situation and to stand up for him.
2. It was right to condemn the mutiny.
3. It was right to take Prigozhin's positions seriously and note the correctness of some of his demands and provisions.
4. It was wrong to rush to rip Wagner to shreds, especially by those who had just before supported him wholeheartedly.
5. It was right to call for a stronger patriotic vector.
6. It was wrong to conclude that 'the patriots have been disbanded by the authorities' and to end it.
7. It was right to always be on the side of the Russian people and Russian power, trying to unite all forces for the great Victory.
8. It is wrong to speak to Putin in the form of an ultimatum.
9. It is wrong and mean to be liberal when the country is at war with a hostile liberal civilisation.
10. It is right to desire more justice, honesty and sincerity in society and the state.
11. It is right to condemn treason when there is cause for it.
12. It is right to give Lukashenko a standing ovation.
13. It is wrong to explain everything with money, clan battles and intrigue. It is all there, but such explanations only speak of the pettiness and insignificance of those who explain, because the story is deeper and more complicated.
14. It is wrong to be a passive observer at a critical moment in the life of a nation.
15. It is right to actively participate in the creation of our common destiny.
16. It is right to realise that in order to stop making mistakes, it is sometimes necessary to make mistakes. Mistakes are also inherent in Russians.
17. This is only the beginning.
Translation by Lorenzo Maria Pacini